Meridian Industrial Group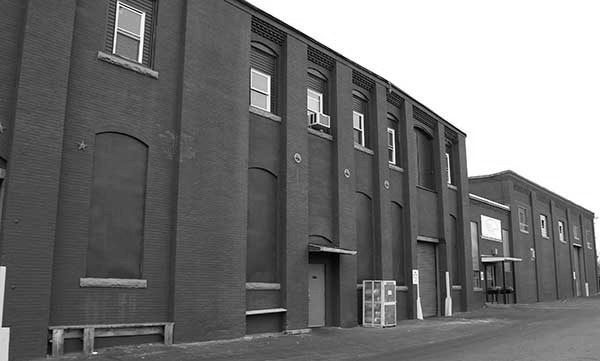 Meridian Industrial Group is a precision machining business focused on meeting our customers' needs for quality, delivery and competitive pricing. Since 1881, our 60,000 square feet of machining space has been servicing the commercial, aerospace and defense industries. With turning capabilities up to 156" in diameter and milling capabilities up to 90" tall and 240" long, we can effectively machine a wide array of solids, castings, forgings and fabrications. Our experienced staff is committed to complete customer satisfaction and a continuous effort to improve our performance. As a machining partner, we offer many value-added services such as project coordinating and machining consulting to ensure that our customers' components are machined in a way that will deliver the highest quality at the most competitive price.

Located in the historic business district of Holyoke, Massachusetts, Meridian is in the original home of J&W Jolly, Inc. Founded in 1881; J&W Jolly was a foundry, blacksmith shop and machining facility all in one. The original foundry turned out 7 tons of cast iron a day and employed 200 workers. J&W specialized in the machining of components for water power generation and paper production.

In October of 1992, J&W Jolly was sold to Ron St Pierre and was renamed Central Massachusetts Machine, Inc. St. Pierre successfully turned Central Mass Machine into a precision machining company specializing in commercial fabrication and machining support, power generation machining, as well as aerospace and military machining.

On August 31st 2009 Ron St. Pierre sold Central Mass. Machine to CMMI Acquisition, LLC. Under the guidance of a new management team CMMI Acquisition began doing business as Central Massachusetts Machine (CMM).

In 2012 CMM made significant investments in new equipment and technology and the first steps were taken to introduce a lean initiative to our shop floor. Today this lean effort continues throughout the company with the implementation of principles such as 5S and Kaizen, matching a trend that exists among our customer base and throughout the industry. Additionally, in the fall of 2012, after receiving a training grant from the Massachusetts Workforce Training Fund, Central Massachusetts Machine was awarded AS9100 certification, the culmination of a yearlong training effort.

Following a successful 2013, in light of additional investments in new technology and equipment and a more diverse customer base, CMM rolled out its new name, Meridian Industrial Group (MIG). This transition was completed in January 2014. As MIG we'll continuously strive to improve our manufacturing processes and streamline our business practices in order to meet the demands of a more competitive manufacturing industry in 2014 and beyond.